Introducing my easy fluffy American mini pancake recipe. With only 5 ingredients and 2 minutes of preparation, you get a perfectly fluffy texture. These pancakes make hands down the best easy breakfast or brunch recipe.
American Mini Pancake Recipe
Here are delicious pancakes American pancakes very light and thick. They are prepared for American brunch or breakfasts and are accompanied either in sweet maple syrup, honey, butter or fresh fruit, or in a salted version with cold cuts.
Equipment
Frying Pan

Sugar Free Recipe
Ingredients
110 grams of unleavened wheat flour

230 milliliters of skimmed milk

1 medium egg

1 teaspoon of chemical yeast

1 teaspoon of vanilla essence (optional)
Pancakes, also called crepes in some countries, are one of the most versatile culinary preparations! Depending on the filling or accompaniment, they can be served as breakfast, main meal, dessert, or snack!
In this case, At Content Crawling we present a recipe for mini American pancakes (also called mini pancakes or cereal pancakes) to innovate in your breakfast or snack, replacing the classic corn flakes (corn flakes) that accompany yogurt or milk. However, these small portion pancakes can also be used, for example, to prepare very nutritious and fun fruit and pancake skewers for children!
Mini pancakes have become very popular on TikTok and consequently on other social media and it's easy to see why! In addition to being simple to make, due to their small shape, you can enjoy all the flavors of a fluffy pancake in one bite. Continue here at Content Crawling to find out how to make mini American pancakes for breakfast!
How to Make Mini American Pancakes:
Step 1 – Mix all the ingredients for the mini pancakes in a bowl or blender. Mix or beat very well, especially until the flour is broken. Set aside in the refrigerator for 20 minutes to obtain a denser pancake batter (this will make mini pancakes easier to prepare).
Step 2 – Place a non-stick skillet or lightly greased it with vegetable oil over medium heat. When it's hot, pour in small portions of the American pancake batter, spreading them well apart.
Step 3 – When the little pancakes start forming air bubbles, as in the photo, you can turn them to brown on the other side too. Wait a few seconds and remove to a plate.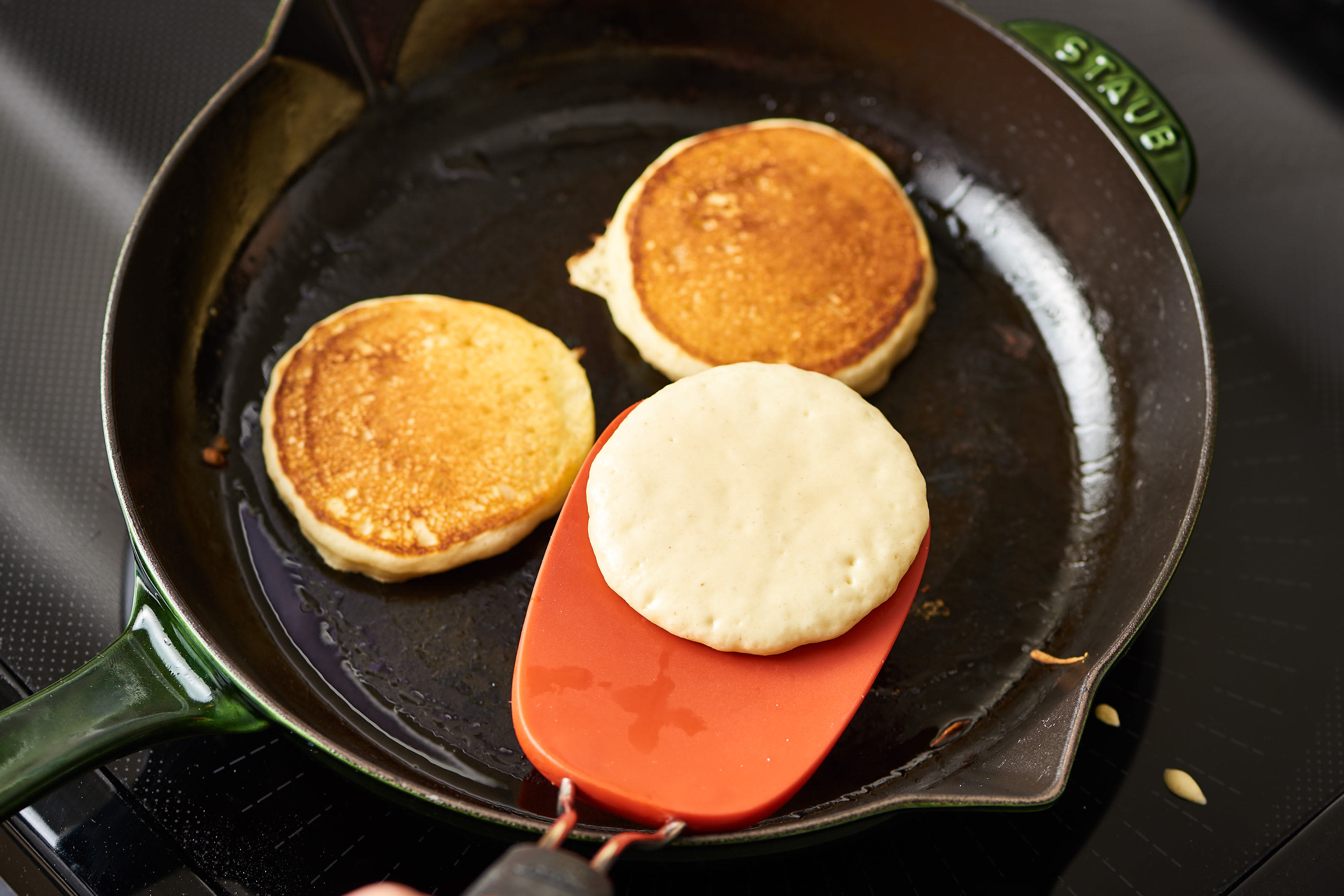 Tip: remember that because they are prepared in smaller portions, these pancakes cook faster! Pay attention not to let it burn.
Step 4 – In case you have any doubts about the preparation of these delicious sweet mini pancakes, watch the detailed preparation video!
Step 5 – Now you can serve and enjoy your mini pancakes! In addition to being a delight to eat with milk, instead of the usual breakfast cereals, they can also be used to prepare pancakes and fruit skewers.
Did you like this pancake cereal recipe? Leave your comment below and also check out these excellent recipes: